Our Mission
At CA HR Services, your success is our primary objective! Our mission is to provide our valued clients unparalleled, professional Human Resources services that will exceed your expectations. Regardless of the issue, we perform the most complex, sensitive and confidential matters with utmost integrity and in a manner that will be consistent with your business' unique philosophy and mission.
Our Approach
CA HR Services specializes in working with small and medium sizes companies to help develop legal, efficient and appropriate HR processes and procedures (otherwise known as HR infrastructure) that meet state and federal labor law requirements. Our highly personalized approach ensures that you work with highly competent senior-level consultants on all projects. Regardless of the issue, we are prepared to handle the most complex, sensitive and confidential matters and treat your business as if it were our own!
Nadia Ardebili, MBA – President / Senior HR Consultant
California HR Services was created by Nadia Ardebili in response to many requests for her expertise as an HR professional with nearly 30 years of management, business and executive-level experience in start-ups and small businesses, as well as major Fortune 100/500 companies in both the for-profit and non-profit sectors. Nadia has worked in a variety of industries including Construction, Manufacturing, Hospitality, Arts and Entertainment, Education, Giftware, Internet Marketing and eCommerce. She possesses an MBA with an Emphasis in Human Resources Management, as well as Bachelor's degrees in, Hospitality Management with minors in Business Administration and Marketing.
Nadia Ardebili is a member of the San Diego and National Society for Human Resource Management (SHRM) and volunteers for countless local organizations including Humane Society, CA Coastal Cleanup, Fill-A-Belly, San Elijo Elementary School, San Marcos High School, and much more.
Nadia Ardebili teaches the Human Resources Management Certificate Program at MiraCosta College in the Oceanside, Carlsbad and San Elijo, California campuses. Office Managers, small business owners and novice HR folks interested in obtaining a Certificate in HRM and/or wishing to learn more about Human Resources functions may visit MiraCosta College's website.
Ms. Ardebili is also a presenter for the San Marcos Chamber of Commerce's Member Business Training Series and recently hosted the "HR Hot Topics for Small Businesses" session for Chamber members.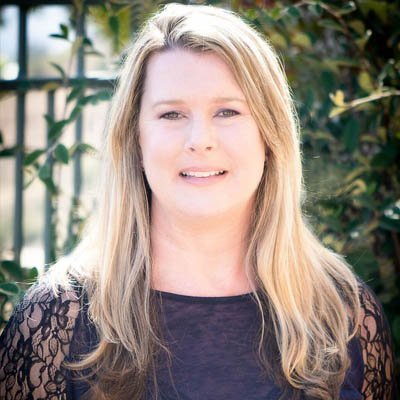 Michelle Philbrick – Senior HR Consultant
Michelle Philbrick's Human Resources career spans over 15 years. Michelle is a well-rounded HR Generalist with expertise in HR process development, HR compliance, Immigration/I-9s, Recruitment, Employee Relations, Training and Development, Benefits, and Employee Engagement. Michelle has worked for start-up companies in the Mortgage Banking, B and C Lending, and Telecom industries. In addition, Michelle has worked in the non-profit sector at The American Red Cross and Rady Children's Hospital in San Diego, California. She has also worked in Real Estate and has a thorough working knowledge of that industry. Michelle has a BA in Industrial Sociology along with a Certificate in Human Resources Management.
Given her breadth of experience and education, Michelle has developed an aptitude for producing quality work while providing superb customer service to a wide range of people in various industries. Michelle enjoys nothing more than helping others succeed. Her goal is to assist small businesses achieve their goals and objectives while creating an attractive workplace for their employees.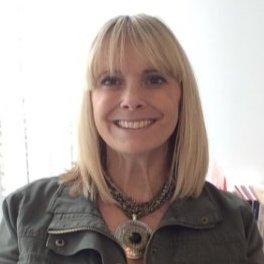 Melissa Short, PHR – HR Consultant
Melissa is an accomplished HR professional with over 20 years of human resources experience in helping small to mid-size companies minimize their risk and achieve operational excellence. Melissa's passion and expertise lies in creating and implementing productivity-inducing practices and her work affords business owners the opportunity to focus on their priorities.
Across various industries including financial services, manufacturing, hotel and staffing, she has extensive hands-on experience leading HR initiatives including policy design, compensation, performance management, recruiting, compliance reporting, HRIS implementations, HR workflow development, workers' compensation, employee relations, ergonomics, workplace wellness programs and benefits administration.
Melissa is certified through the Human Resource Certification Institute as a Human Resource Professional (PHR) and is a member of Society for Human Resource Management.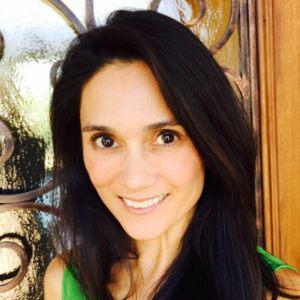 Cindy Cote, SPHR – HR Consultant
Cindy Cote is an accomplished HR professional having worked in both small to large size organizations over the past 20 years. She has extensive hands-on experience in employee relations, benefits management, HR processes, workers' compensation, injury and illness prevention programs (IIPP), government compliance, and more.
Cindy is a well-rounded HR Generalist who enjoys creating, streamlining and improving HR processes and procedures and is passionate about providing outstanding customer service with quality work.
Cindy holds a BS in Business Administration with an emphasis in Human Resources Management, is a member of the Society for Human Resource Management (SHRM) and working towards her Senior Professional Human Resource (SPHR) certificate.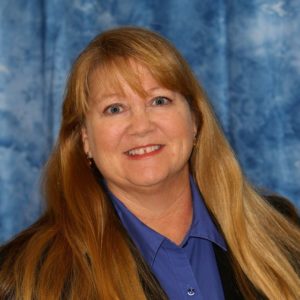 Sharon Taylor, SPHR and PIHRA – HR Consultant
Sharon Taylor is a Human Resources leader and business partner with a strong business background across several human capital core functions. She has over 20 years of experience developing and delivering strategies that produce tangible business results, including managing, directing, and consulting. She is a business-minded leader and trusted advisor to CEOs and executives. Her areas of expertise include: Coaching and Performance Management, Talent Acquisition, Analysis and Strategic Planning, Training and Development, Labor and Employee Relations, AAP and Regulatory Compliance, and Succession Planning for multi-site and multi-state locations.
Sharon holds a Bachelor of Arts in Communications from UC San Diego and holds the SHRM-SCP and SPHR designations. Sharon is also a Certified Transformational Life Coach through the Life Mastery Institute. She is also a member of the Society for Human Resource Management (SHRM) and (PIHRA). Sharon is an active member of the board and Vice-President of Programs for the North County Human Resources Association in San Diego.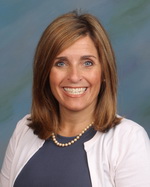 Daisy Anawalt – HR Consultant
Daisy is an experienced and highly capable multi-lingual (Spanish) Strategic Human Resources professional who has excelled in a diverse set of industries and circumstances.
With over 14 years of experience, Daisy shines at implementing strategic initiatives while integrating balance between progressive solutions and consideration of employee and management needs. Until recently, she has functioned as an HR Director of a non-profit organization but also has experience in for-profit industries, such as the Embassy Suites Hotels. Whether implementing benefits open enrollment for over 300 employees or conducting a payroll transition for several companies, she effortlessly navigates the challenges of serving both the employees and upper management. Daisy graduated with Bachelor of Science in Hotel and Restaurant Management and a minor in Marketing/Business Administration from Cal Poly Pomona. Daisy is a master trainer, possesses outstanding problem solving and conflict resolution skills and is exceptional at delivering customer service to those she works with. Daisy is a member of the Society for Human Resources Management (SHRM) and is currently working towards her Senior Professional Human Resources (SPHR) certificate.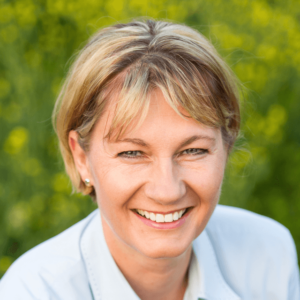 Sonja Burnand, PHR – Recruiter / HR Consultant
Sonja is an accomplished recruiter with 13 years experience in international business. She specializes in creating effective talent pipelines using diverse approaches to fill positions rapidly. She has a proven track record of finding, screening and placing national and international talent ranging from entry to senior- level in several industries.
Sonja is solutions oriented. She enjoys providing excellent customer service and solving problems with out-of-the-box thinking and close client collaboration.
Her experience in international marketing, PR, recruiting and teaching make her a well-rounded HR professional.
Sonja Holds a BA in International affairs from Boston College, a Professional Human Resources Certification (PHR®) and is a member of the Society for Human Resources (SHRM) and San Diego Human Resources Forum (SDHR). She is fluent in English, German and French, and is an intermediate level Spanish speaker.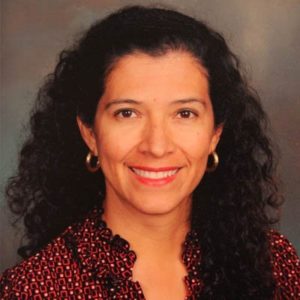 Gabriela Shea – Spanish Translator / HR Consultant
Gabriela Shea has been providing English to Spanish translation services for California HR Services since 2013. Spanish translation services include but are not limited to Spanish Sexual Harassment Prevention training, translating HR forms, policies and procedures, including translating entire Employee Handbooks, as well as translating sensitive and confidential employee relations meetings and investigations. Previously, Gaby worked as a Human Resources Specialist for General Electric Company. Currently Gaby also works in the English Language Development Department for Design39Campus in the Poway Unified School District. She possesses a Bachelor's Degree in Business Administration and completed the Human Resources Leadership Program at the GE Company.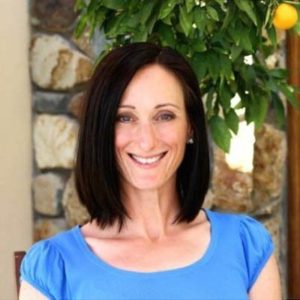 Hilary E. Devrome – Legal Research / Writer
Hilary Devrome holds more than 15 years' experience in law, research, and academic writing and editing. She completed her Bachelor of Arts and Law degrees in 1996 and 1999 respectively. Central to her skill set is a dedication to, and development of, expertise in areas of research and writing as applicable to legal, corporate, ethics, and non-profit arenas.
Ms. Devrome's experience includes: Conducting primary and ongoing research; document drafting, including the preparation of operating agreements, employment policy and procedures manuals, contracts, management agreements, requests for proposals, waivers of liability, and hold harmless agreements; non-profit corporate formation and preparation of related operating and IRS related documentation; and, ongoing document review, updating, and revision to ensure factual, legal, and grammatical accuracy.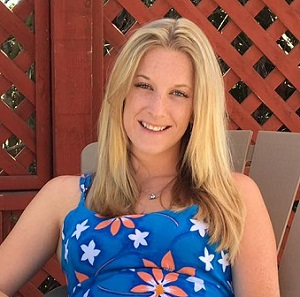 Candice Cleland – Administrative Assistant
Candice is a high energy recent college graduate with a passion for people, writing and organization. Candi's strong customer service skills and attention to detail ensures that both employee and client needs are well taken care of.
Candice has experience working with the California Center for the Arts, Escondido in Event Sales, handling special projects, as well as serving as a liaison to the Marketing department. Additionally, she is a Guest Ambassador at the San Diego Zoo, Safari Park.  With a passion for animals and her up beat, friendly persona, Candice thrives when working with the public while helping to spread the message of animal conversation on a global level.
Candice received her BA in Communication in Social and Behavioral Science with an emphasis on Public Relations and a Minor in Sociology from Northern Arizona University.  She is certified in Special Event Contingency Planning for Public Safety Agencies and proficient in American Sign Language.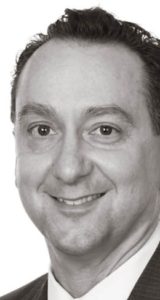 Walter M. Stella, In-house Legal Advisor and Partner at Miller Law Group
Walter Stella has over 20 years' experience representing companies in all aspects of employment law and related litigation, including wage and hour class actions and suits involving trade secret theft, wrongful termination, discrimination, retaliation, and harassment. He also routinely counsels clients on employment law matters, provides advice on employment issues arising from complex business transactions, and negotiates employee benefits and employment agreements on behalf of companies and executives. Mr. Stella earned his B.A. from Marquette University and his J.D. from Cornell Law School in 1990.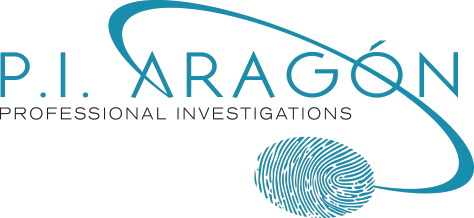 Raquel Aragón – Private Investigator
Ms. Aragón graduated with a BA in Criminal Justice from California State University of Fullerton. In addition, she holds an Associates of Arts degree in Administration of Justice from Rio Hondo College in Whittier, California. In 2002, she was hired as a federal police officer, and attended prestige Federal Law Enforcement Training Center in Glynco, Georgia. In 2006, Ms. Aragón became a Public Defender Investigator and in 2013, Ms. Aragón formed her own private investigation firm. Today, she works with top-rated attorneys throughout the state and is assigned to high profile media cases. She is also fluent in Spanish.